Advantages of Choosing PHET® C-LiFePO4 Battery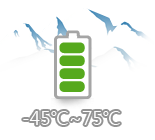 Cold Resistant, High Security, Long Battery Life
The PHET® C-LiFePO4 battery has a long cycle life, which allows for over 3,000 charge and discharge cycles , 7 times more than lead acid batteries. It also runs well at extreme temperatures from -45°C to 75°C. When running in cold environments, the battery still can stably discharge with high current. Low capacity situations will not occur and  it always delivers a superior performance. When equipped with the DOBPCS® system, every EV driver is provided with a perfect safety protection.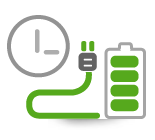 Fast Charging - Time and Energy Saving!
Tedious charging time has kept the customers from electric vehicles but the PHET® C-LiFePO4 battery has the advantage of fast charging. Opposed to the 8-9 hours charging time of ordinary lead acid batteries, it takes only 2-3 hours on average for PHET® C-LiFePO4 batteries to fully recharge. Faster charging means higher efficiency!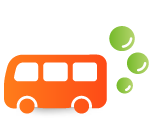 No Pollution. Lower Emission. Leading the Trend in Environmental Protection & Energy Storage
In response to increasingly serious pollution issues, all major car manufacturers dedicate to hybrid or electric vehicle fabrication. Not only responding to market demands and going with the latest technology, the importance of environmental protection is also being more and more emphasized in the vehicle industry. PHET® C-LiFePO4 batteries are the best eco-friendly energy storage choice on the market. They comply with the European RoHS directive and are certified by SGS. Raw materials are non-polluting and there is no harm to the environment when using and replacing our batteries. The demands of the vehicle industry application are ideally fulfilled.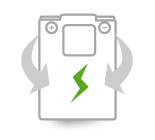 Taking Both High Energy Density and Light Weight into Consideration - Maximize the Space Design
Weight and occupied space of the battery in the car body are always main design concerns of electric vehicles. PHET® C-LiFePO4 batteries are small and light but still provide high energy density. There is no need to take up too much space for batteries and it still stably discharges with high power. The battery successfully helps to maximize space design and minimize the weight of the electric vehicle.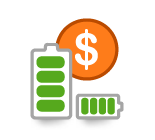 Keep Battery Replacement Costs Fixed and Say Goodbye to Oil Price Fluctuation
In addition to continual evolution and improvement to keep a superior performance, the PHET® C-LiFePO4 battery also reduces the impact of oil price fluctuation on the vehicle industry. Fixed battery replacement costs reduce car maintenance expenses and provide solutions to the existing issue of low electric vehicle usage due to cost concerns.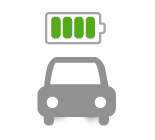 Improve Battery Efficiency and Expand Driving Range
Battery capacity dominates the performance and cost of electric vehicles. The PHET® C-LiFePO4 battery discharges with stable high current and power to extend driving range without any extra capacity. It effectively eliminates concerns about electrical vehicle performance in public and provides a more superior driving range by improving battery efficiency. Without any car body design or battery capacity changes, longer driving distances have been made possible.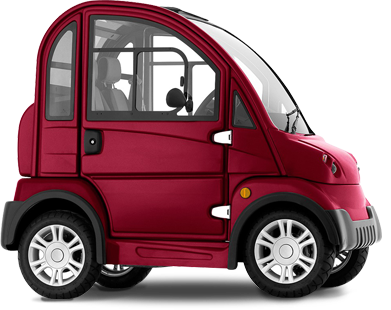 Pihsiang Energy Technology always keeps developing and innovating products for the battery industry. PHET® C-LiFePO4 batteries have reached the application standards of large electric vehicles (such as electric public transportation, sight-seeing buses, pure electric vehicles, hybrid vehicles, etc.) and have become the state-of-the-art products in the green energy industry.
With continuous innovations and breakthroughs, Pihsiang developed the first electric vehicle model in the world. By integrating a transmission and a electric system, the first 'micro electric vehicle"  was born and got the EU certification in Asia. At the same time electric vehicles are exported to European markets under the new brand name "ACHENSA®", making PHET®  the first Taiwanese manufacturer from Tawian to export electric vehicle to foreign markets.