Military/
Aerospace
The PHET® C-LiFePO4 battery possesses high strategic value for the military and aerospace industries. The product gains more and more interest and support from advanced countries and is widely applied in national defense device and transportation facilities. PHET® batteries are always the first power choice to be used in UPS (Uninterrupted Power System), communication systems, remote sensing systems, UAV (Unmanned Aerial Vehicle) and others.
Advantages of Choosing PHET® C-LiFePO4 Battery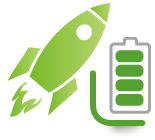 Provides High Stability And Fulfills Military & Aerospace Demands
The PHET® "C-LiFePO4 battery" possesses the perfect quality that meets high stability and security operation standards of military and aerospace devices. It can stably discharge at a high current and high power under a wide range of operating temperatures without the risk of explosion caused by battery overheating.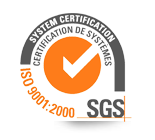 Low Pollution In Long-Term Use - First Choice For Power Systems
The PHET® "C-LiFePO4 battery"  is known as "the best environmental protection storage battery" which is certified by SGS and complies with the European RoHS directive. This will effectively reduce the environmental pollution caused by military marine power systems during offshore operations.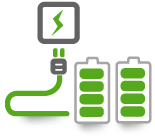 Lower Maintenance Cost - Long Cycle life
PHET® C-LiFePO4 batteries have overcome barriers such as not withstanding high current discharge and short cycle life. The cycle life of a PHET® C-LiFePO4 battery can reach up to 3000 times and therefore the battery replacement costs are reduced drastically.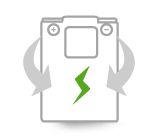 Minimized Volume & Weight - Advanced Performance
The small volume and light weight of our C-LiFePO4 batteries offer great flexibility in designing and manufacturing aerospace and military devices. This is not only a breakthrough in regards to the weight limit, but also a new level of outstanding quality and performance.
Industrial Recognition of the PHET® C-LiFePO4 Battery
Pihsiang Energy Technology, a member of the Pihsiang Group, cooperated with the Ministry of National Defense to introduce the C-LiFePO4 battery into the military's force and energy storage system - an outstanding accomplishment. Furthermore, PHET® signed a contract with Russian government in 2010 to provide C-LiFePO4 batteries and joined the Russian Mars Program. All the power sources of the space shuttle come from PHET®. As a technological leader, PHET® is known for its' know-how and experience and has successfully moved forward strategic application steps.